Hi my name is Niamh Harper and I'm a student at the University of Edinburgh.
How did you get into sailing?
My parents taught me how to sail, at a very young age along with their friends and their children at the Local Club (Loch Tummel). Then I started sailing Toppers and I was in the Topper Squad in 2013-2015 with Duncan Hepplewhite as my coach.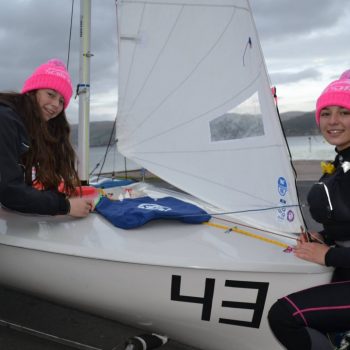 What was the best bit about Topper squad?
I loved all the friends I made and the friendly competitions that we have on and off the last day, I still get to see these friends now. After Toppers as I mentioned, 420 because I wanted to sail with another person and sail a more technical boat. From there I went on to the 470 because I'm the right size for the job.
What was your best sailing adventure?
I really love the cool places that we got to go in the summer, especially my frist trip to America in 2018 for the 420 Worlds Championship and currently I'm trying to finish my degree and I hope to get back on the water as soon as I finish my exams.
You can follow Niamh on her sailing journey by heading over to her Facebook sailing page.